Like with most electronics, a computer's life is prolonged best if it's maintained regularly. When it comes to computer maintenance, one thing should always be on your mind – operating system and hard drive. These are the most vulnerable parts of a computer. The constant flow of data, installing software, deleting files, etc. all affect its functionality.
If your PC is slower than it used to be, it's most likely that's the hard drives are cluttered by various junk files, temporary folders, etc. – all of which are impossible to properly clean manually.
PC Cleaning Utility is specialized for hard drive maintenance and optimization. The software is action-ready after a simple download and one click installation with its main objective to detect all unneeded data and clean it for good. Analysis can be quick and general, or dive into all folders. Full automatization is achieved via settings tab.
1. Upon a startup, you are at the "Scan" page. Big green button starts the quick scan of your PC.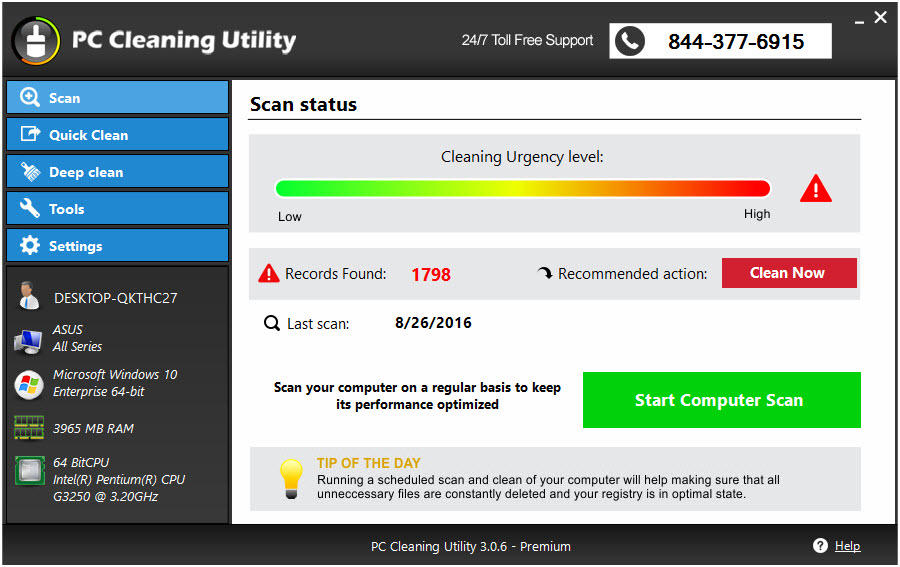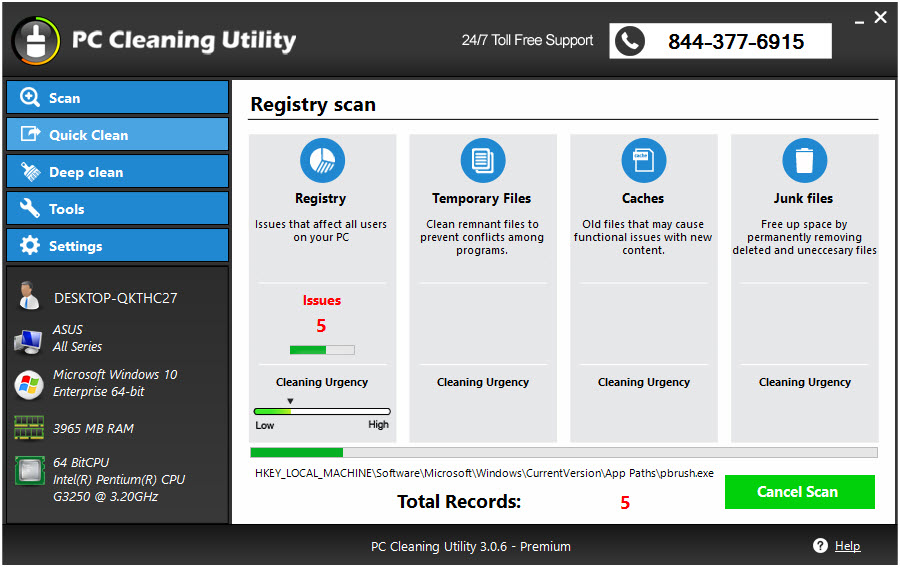 2. A full report is provided alongside with "Clean Now" option.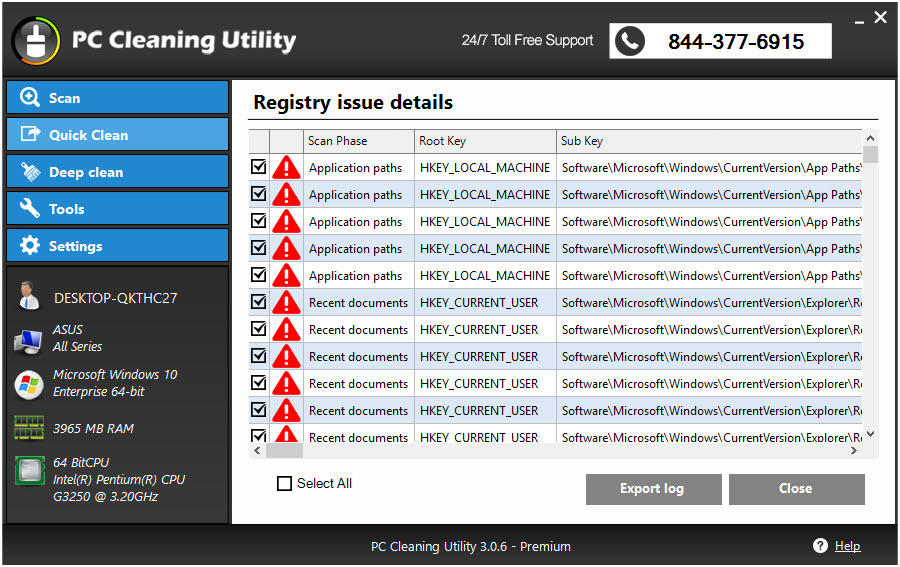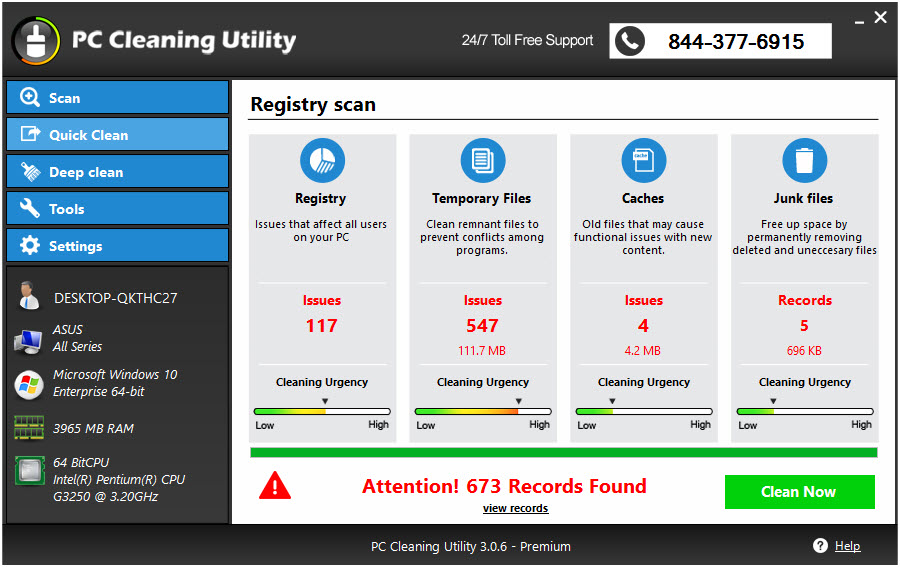 3. Once clicked, cleaning process is executed, after which your PC is clean as it could get.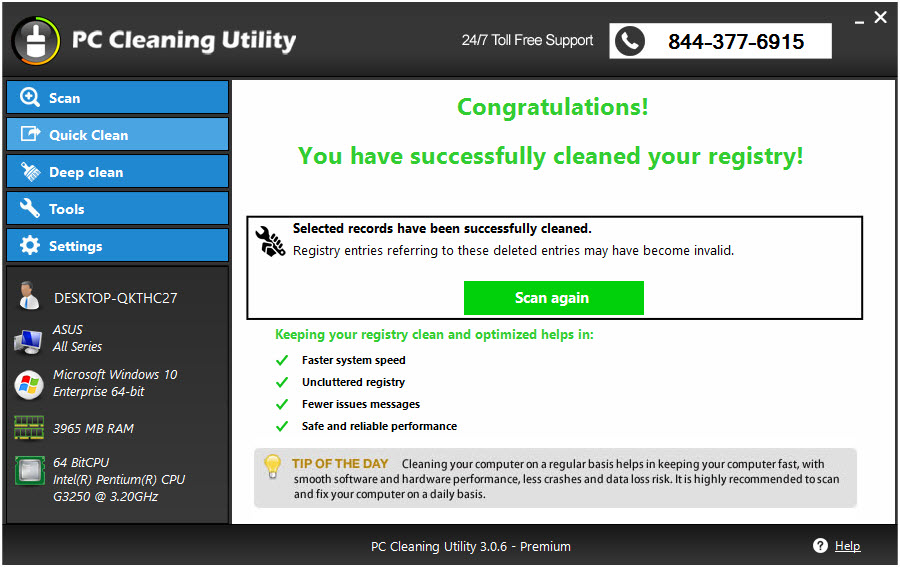 4. Optional – If you want to dive deeper into the system files and folders than the quick scan/clean, you can perform a "Deep Clean" by choosing a Deep Clean tab on the left menu, running the analysis and choosing "Run Cleaner" once the results are back.